The Zamboanga Paddling Club is a 501(c)(3) organization that develops and supports youth and adult athletes to compete in Dragon Boats and Outrigger Canoe competitions year-round. Within our Club, we bolster three phenomenal teams – The Zamboanga AquaRockets (Youth Dragon Boats and Outrigger Canoe), The Zamboanga SOLdiers (Adult Dragon Boats) and Zamboanga OC (Adult Outrigger Canoe). The Club and its teams have a combined history going back over 30 years, with our roots being in Portland, Oregon USA.
We live by our Club Motto: One Sound. One Motion. One Family
The History of our Club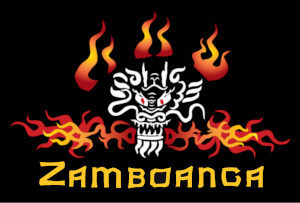 Zamboanga was established in 2002 by the original Head Coach, Alvin Bannister. Coach Bannister named the team after his birth city of Zamboanga in the Philippines. After being one of the most fierce and challenging teams in the Pacific Northwest for six years, the team took an eight year hiatus starting in 2008.
In 2016, many members of that last 2008 team reformed the team as The Zamboanga Paddling Club. The effort led by then Head Coach Frank Rodriguez, The Club now included The AquaRockets (of Franklin High School) in addition to its Adult Teams and successfully achieved non-profit status.
In 2018, Zamboanga and the SOL Dragons merged membership to create the Adult Dragon Boat team of The Zamboanga SOLdiers.
Our Club Today
Today, our Club has grown immensely with committed paddlers practicing and competing weekly. Our youth team has expanded to more than 50 student-athletes and continues to grow. Our Adult Dragon Boat team continues to make strides as they look to compete locally and internationally. Our Outrigger teams have become a force to reckon with at regional regattas and sprints. We look forward to an exciting summer racing season!